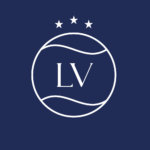 THE RESTAURANT LA VALLÉE
COMBINING CONVIVIALITY AND SIMPLICITY
Nestled in the cliff face, just above the Le Bec de la Vallée jetty in Dinard, the restaurant offers a spectacular sea view. Its extensive dining room, which has been recently redecorated, opens onto wide bay windows, and its due south-facing terrace is extremely pleasant when the sun is out. A great place to enjoy what the sea has to offer, among others !
A new menu designed by Chef Christian Le Squer 3*
Menu "Cale de La Vallée"
Starters
Fishes
Meats
Desserts
Menu "Cale de La Vallée"
Starters
Salmon Tartare, Cucumber
or duck pâté with pistachio
Main course
Sea bream with eggplant & jalapenos
or slices of bacon from the Malouin region
Desserts
Traditionnal Far Breton
or minty redberries soup
38 €
Starters
Fishes
Meats
Desserts
Shellfishes
Oysters
Seafood platters
Shellfishes
Mussels cooked with white wine or cream, french fries

22 €
Oysters
Seafood platters